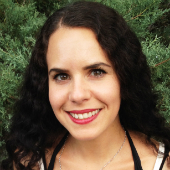 Are there ways to reach people in states of madness? How do talking with ghosts, hearing voices, and seeing visions — as well as enduring family turmoil — relate to psychotic crisis?
When Dina Tyler discovered the meaning of life in an altered state, the treatment she received only inflicted further trauma. Dina instead embraced her madness as a guiding force for recovery, and found a way to leave labels and medications behind. Today she works as a counselor to youth experiencing psychosis, communicating across different realities with people driven away from traditional care.
Dina is the co-director of the Bay Area Mandala Project, co-founder of Bay Area Hearing Voices, and works with an early psychosis intervention program in Alameda County, California. She was awarded Peer Specialist of the Year by the National Council for Behavioral Health in 2015!
Podcast: Play in new window | Download (Duration: 54:58 — 50.6MB)
Subscribe: Google Podcasts | RSS