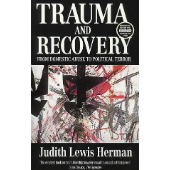 Why are so many trauma survivors, especially women, diagnosed "borderline?" Is the label useful — or sexist and degrading? How can people who live through intergenerational violence be understood and supported — instead of discounted and silenced?
Rita Marshall, human rights activist and former psychiatric inmate from a family of Holocaust survivors, examines the social and political context for the controversial "Borderline Personality Disorder" diagnosis.
Note – this is an interview with psych survivor activist Debra Shulkes, who asked at the time that her name be disguised. Debra recently passed away from an illness, and her friends agreed to reveal her name on her interview.
Podcast: Play in new window | Download (Duration: 55:57 — 51.3MB)
Subscribe: Google Podcasts | RSS